Saturday, June 27, 2020
What Happens When You Paint a Chair White?
Simple and sweet! That's how I like it.
This vintage chair is another junkin' treasure find.
It wasn't painted in a great color red so I decided to paint it white. The first attempt to paint it with a latex paint failed miserably.
The white paint wrinkled and bubbled. Definitely didn't like those results.
My second attempt was another type of paint using what I had on hand.
I began with a white chalk paint.
As I painted the white over the red, the red bled through
leaving my vintage treasure a soft pale pink.
Stepping back and giving it some thought…
Maybe this is what it was meant to be!
What do you think of this cutie?
I was working at getting the most for my money.
I had spent $20 on this beauty.
Now it is soft and subtle. Not white, but pale pink and pretty!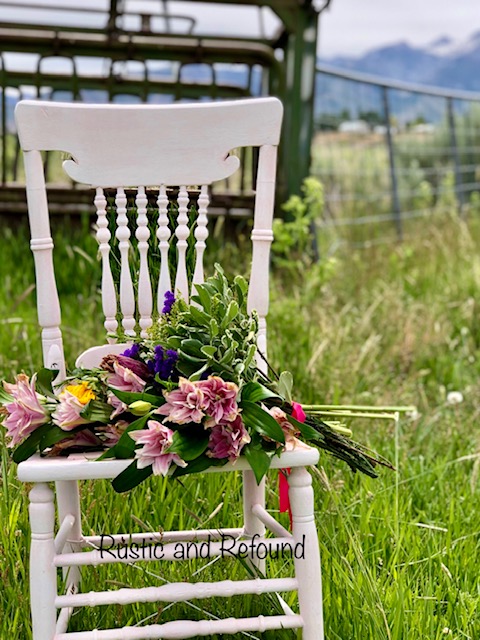 Have you ever had a dilemma as such?
Should I find another paint or leave it as is?
I think she will stay as is!
Then what do you do? How do you show it?
With flowers of course!
Well, take it out to the horse pasture for sure.
With a simple place to land…
Just a random summer chair with a bouquet of flowers!
Just a little fun and playing around.
Adding a favorite Navajo style rug and…
a horse.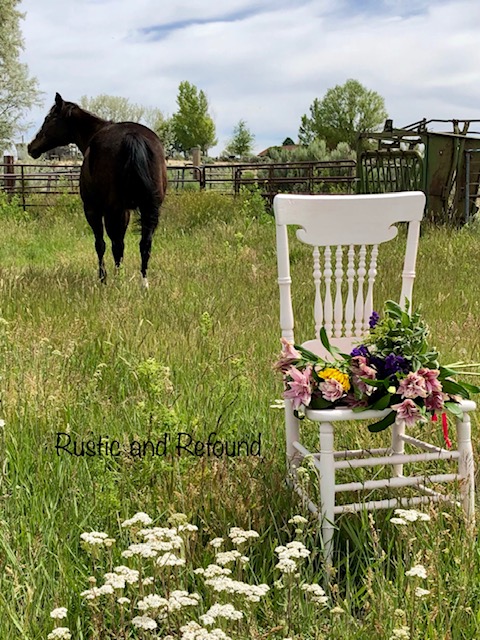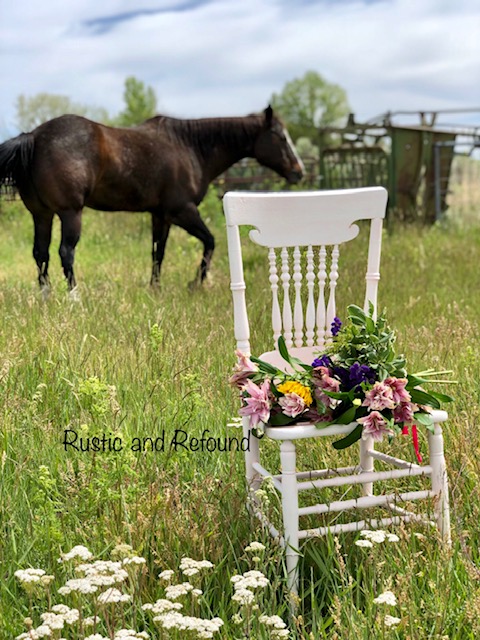 That's okay. I just snapped away. Glad he came to check it out!
Added A Navajo Style Rug
That ole' Navajo rug…
Things that last like an ole' Navajo rug from thirty years ago(A wedding gift from my sister.)
and a pretty wooden chair.
Just some southwestern summer styling.
A mix of pieces and styles that just worked for me.
Some wild west stylin' for some wild west livin'
I hope this you inspires you to think outside the box, mix some pieces,
and head out to where the wild things are.
XXOOs